Scott's Honor is the seventh episode of Teacher's Pet from Season 1. It was directed by Timothy Björklund and written by Michael Price.
Plot
Spot tries to prove to Leonard that he can succeed as a Junior Boy Ranger, but Leonard doesn't think he can because dogs are color blind.
Cast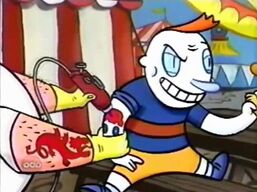 Ad blocker interference detected!
Wikia is a free-to-use site that makes money from advertising. We have a modified experience for viewers using ad blockers

Wikia is not accessible if you've made further modifications. Remove the custom ad blocker rule(s) and the page will load as expected.